Emergency & Critical Care Education
The Emergency & Critical Care Education staff are a talented, multidisciplinary team of experienced healthcare providers. The teaching staff includes experienced paramedics, nursing personnel, and physicians, working together to provide you with current information in a low-stress manner that creates an enjoyable learning experience. Quality emergency medical care for all of our patients is the common theme to our course offerings.
Use of advanced patient simulators help students learn in a "real-life" patient care environment. Many of our courses are held in the state-of-the-art Hennepin Healthcare Interdisciplinary Simulation and Education Center.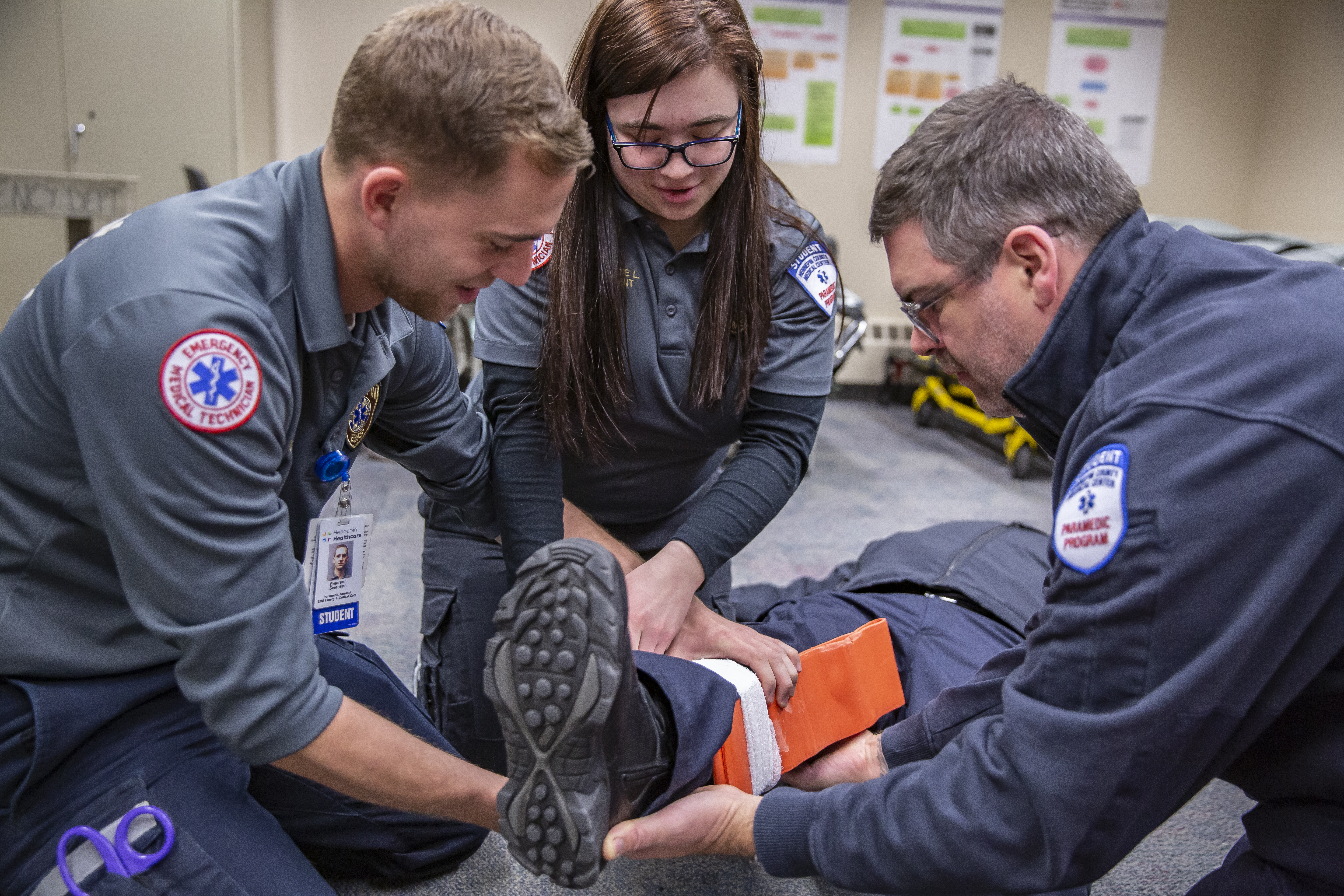 We offer advanced cardiac and trauma life support courses for area physicians, nurses, paramedics and other healthcare professionals.
We offer initial certification courses in Emergency Medical Technician (EMT), Emergency Medical Responder (EMR), and an initial Paramedic certification program.
In addition, we offer continuing education and renewal courses, in a traditional classroom setting, online continuing education, and blended-learning sessions that contain both.
Course registration information is available through our online course catalog. Call us at 612-873-5681 or email us at ems.ed@hcmed.org and we're happy to help you.
Interested in attending a course? Want to train to become an EMT or Paramedic?