Hennepin EMS has a long, rich history, dating back to horse-drawn cart transportation in 1894. From horses to helicopters, and medical transportation to mobile integrated healthcare, we celebrate over a century of service.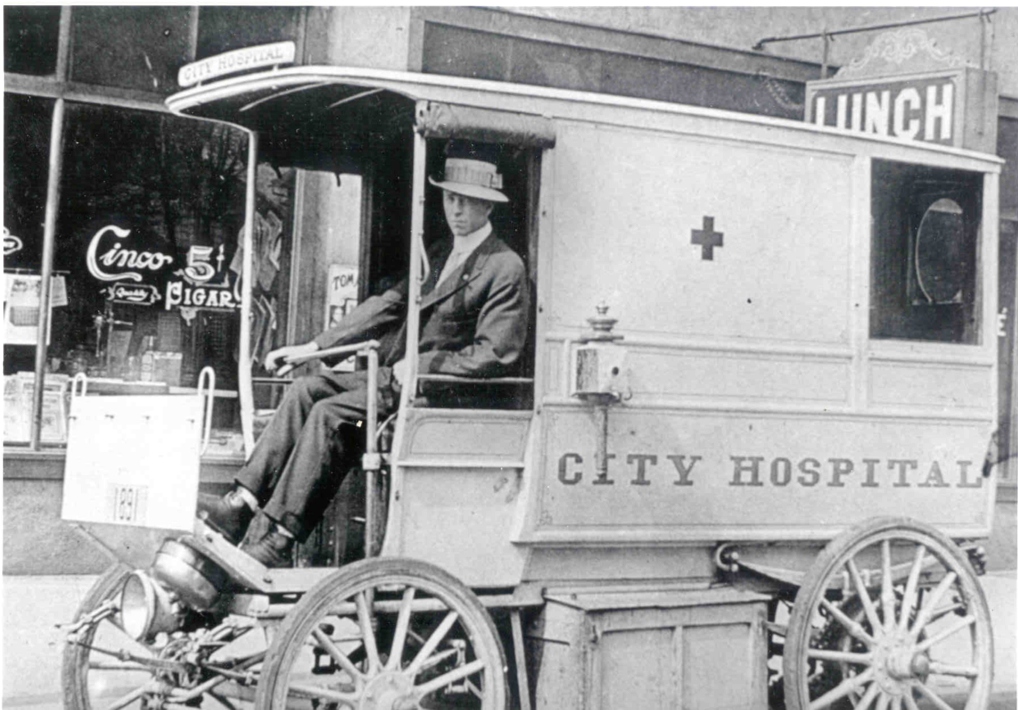 Growth & Need
The City Hospital of Minneapolis was established in 1887. Minneapolis, at the time, had a population of around 120,000 people, and growing. The census figures from 1880 were 46,687, with a jump in 1890 to 164,738 residents. This tremendous growth made necessary an organized ambulance service.
A report from the City Superintendent in 1891 detailed the existing condition of pre-hospital care, and eventually resulted in the first ambulance being built for the hospital in early summer of 1894. The ambulance was kept at a livery stable until funds could be secured to furnish the necessary horses for running it. The ambulance was moved to a stable on hospital grounds a year later.
In 1912, the hospital received its first Electronic Winton automotive ambulance. The vehicle had a max speed of 20mph and had a pedal operated gong to clear traffic. The horse-drawn ambulances were retired.
From 1925-1930, the ambulance service averaged approximately 17 calls per day.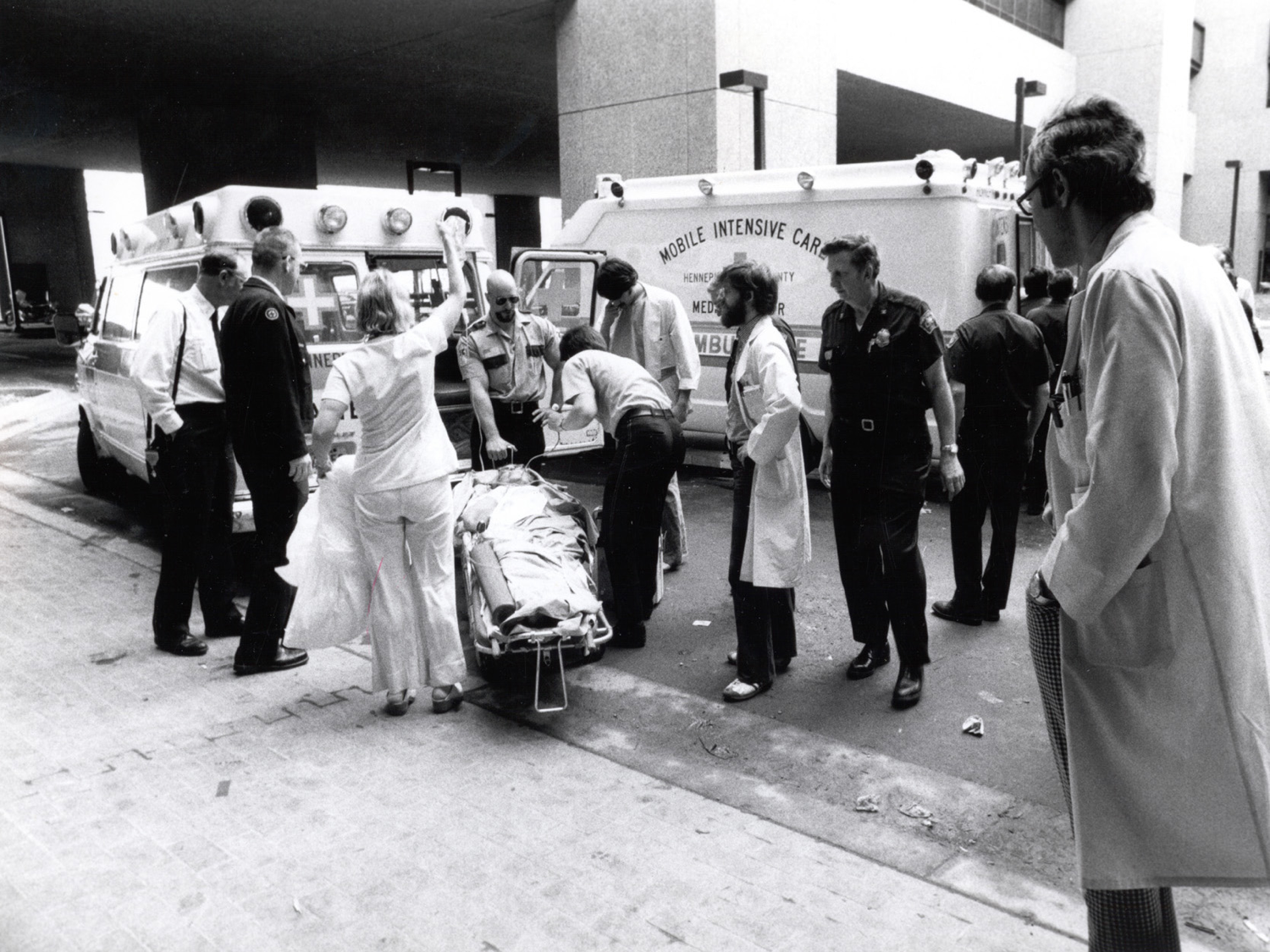 First Paramedic Class
Little changed in the ambulance service from 1930 to 1969, except run volume. In 1950, the ambulance made 7,785 trips… 5,587 of those with a doctor on board. Run volume was highest between 4pm and midnight.
On January 1, 1964, the hospital and ambulance operations were turned over to Hennepin County. Run volume in 1962 was 14,308 calls, which rose to nearly 22,000 calls by 1965. The year 1965 was also the first year that the ambulance drivers received any sort of medical training. Physicians continued to ride on the ambulance until the late 1960s. The first paramedic class at County was in 1973, and it ran for 6-8 weeks, consisting of an 81-hour EMT class, with cardiac and IV skills. Remember, the standard for emergency medical street work at this time was the American Red Cross' "Green Book" First Aid certification, as there was no standard for paramedic or other advanced level care.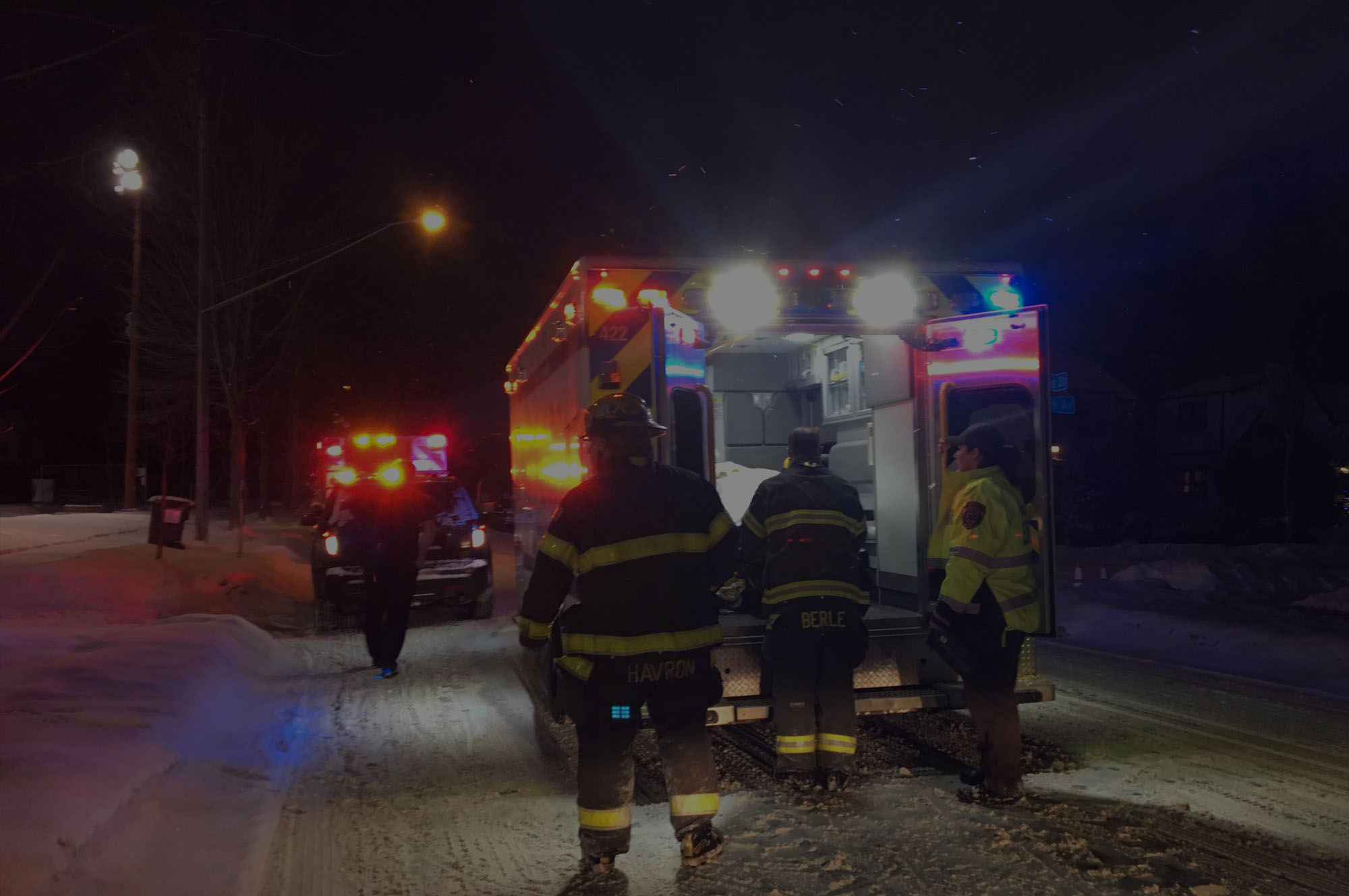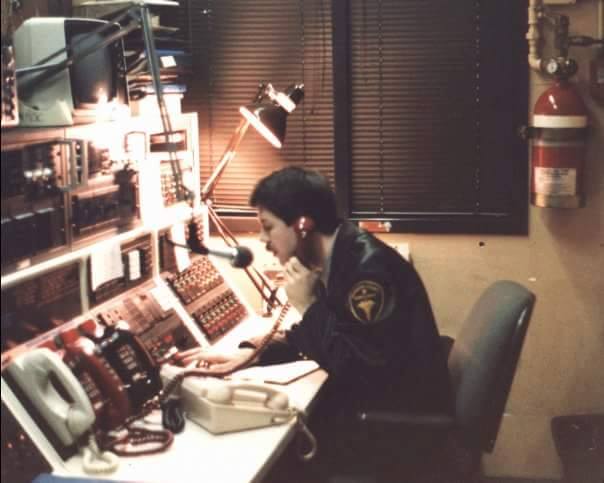 Communications & Regulations
In the spring of 1974, the system began to identify a lack of coordination within the pre-hospital emergency medical care field in the area. This lack of coordination noted that there was no way of assuring that the closest or most appropriate response vehicle was dispatched, mostly due to a lack of communication. Overall, there was new technology, new training, and new portable equipment that could improve the delivery of care. Chief of Emergency Medicine at HCMC, Dr Ernest Ruiz, formed a task force to initiate steps that might be instituted to accomplish these improvements.
Grant funding was secured and projects were initiated to develop a coordinated communications system for dispatching of emergency vehicles and to establish radio channels for field-to-hospital communications. These projects also aimed to train emergency personnel to a level that would achieve the best possible on-scene care of patients. The public was also trained on ways to obtain emergency services and how to treat victims until help arrived.
In the late 1970s to early 1980s, regulation and coordination would establish differences in training levels among the providers. Basic Life Support and Advanced Life Support ambulances were defined, and were now held to a higher standard in regards to mandatory use of communications systems, adherence to response time standards, and adherence to designated primary service areas. In 1982, these regulations were re-drafted to match state regulation standards.
Emergency Medical Service standards and regulations in the region and state continue to be impacted and developed by many of the same boards and councils that were instituted during this time period.